EYE CARE FOR ALL GENERATIONS
Our practice started as a solo practice in 1949, founded by Dr. Leonard Coward. We have proudly grown and expanded to 4 locations, with Dr. Leonard's son, Dr. Bruce Coward, at the helm.
As a well-established eye care provider, we have had the pleasure of getting to know entire generations of families. We aim to make you feel at home and offer the best products and services possible to help you reach your optimal vision.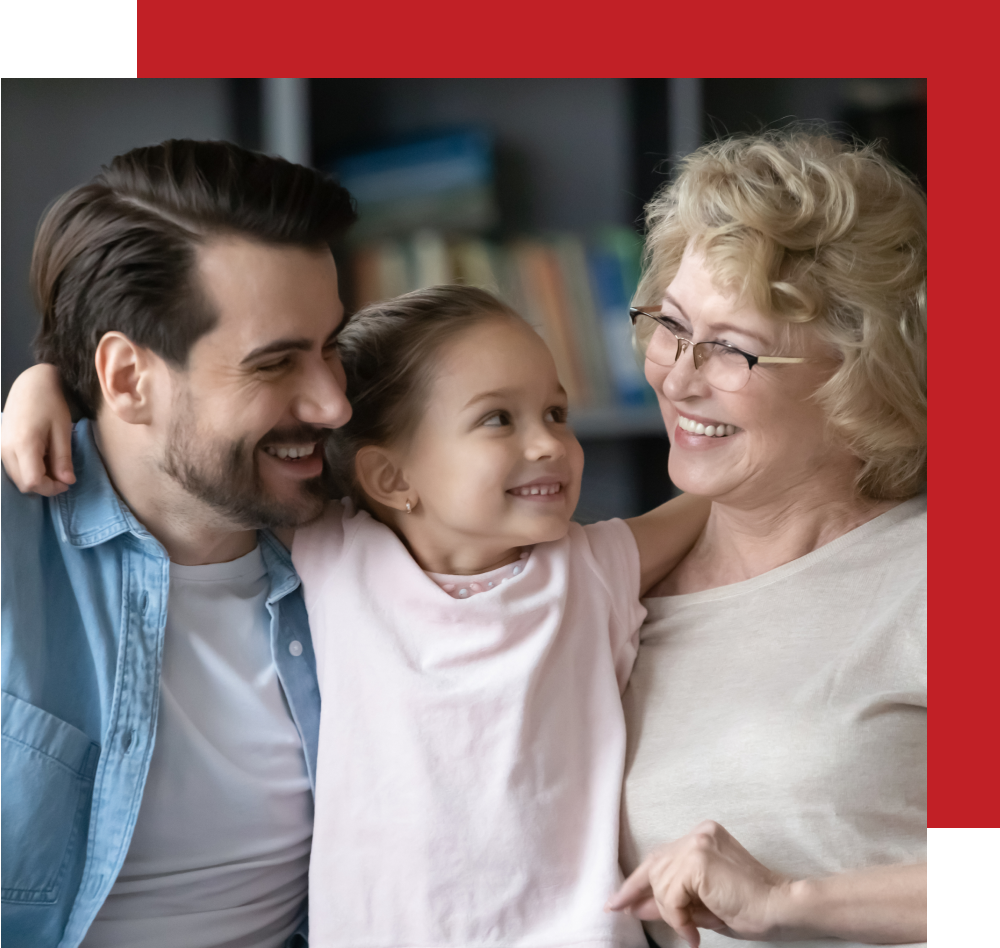 "Even though we have been around for generations, we keep our sights set on the future. Our advanced technology in each of our clinics allows us to offer the highest quality care and accurate diagnostics"
To stay innovative and up-to-date, we attend international trade shows and educational events to learn about the newest advancements in eye care technology. We are always investing in the best to better serve our patients
At Dr. Coward & Associates, we provide patients with a lifetime of clear vision with comprehensive eye health examinations and the highest quality eye care products.
We view ourselves as partners with our patients, helping them thoroughly understand all vision and eye health conditions so together we can make decisions to maximise vision and quality of life. Our team members strive to help patients feel welcome, cared for and comfortable through kind and compassionate service.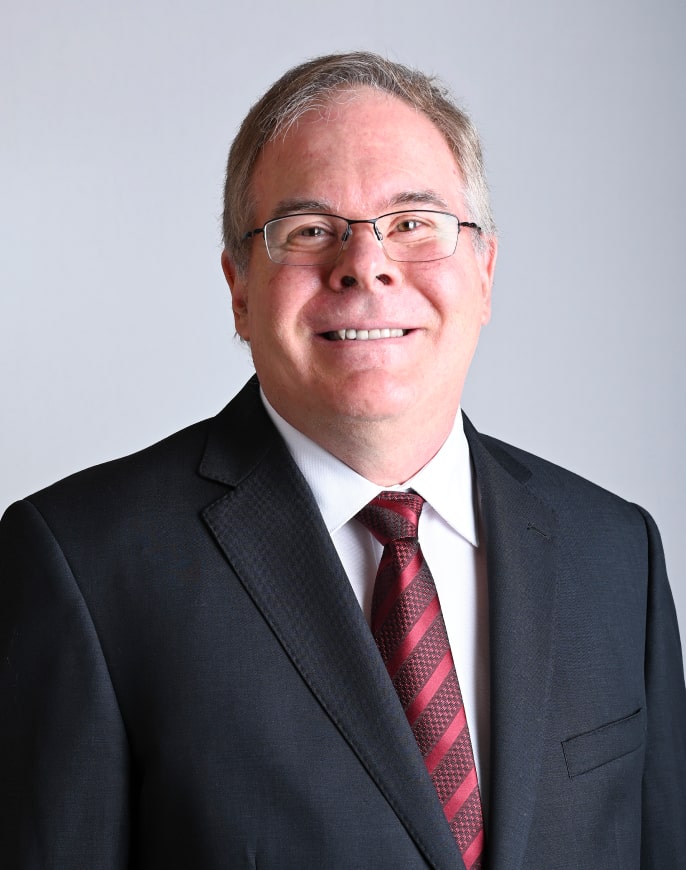 Dr. Bruce Coward was born and raised in Trenton. He received his undergraduate prerequisites from Queen's University and his Doctor of Optometry from the University of Waterloo in 1983. Dr. Coward has been active both with his professional association and also with numerous local public service groups.
Dr. Coward lives in Batawa, Ontario, with his wife, Anne Marie.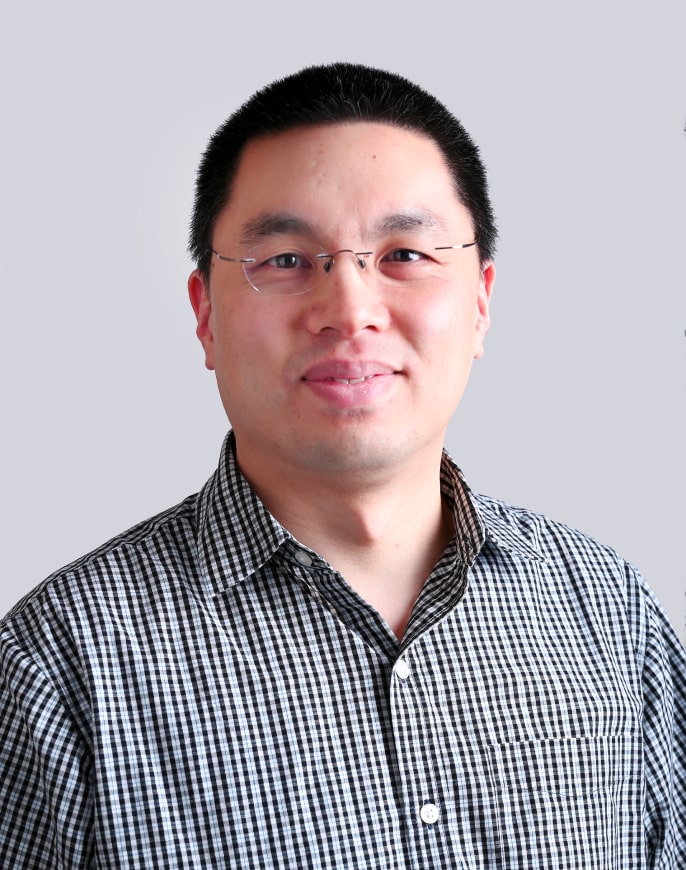 Dr. Tzeng graduated from the University of Waterloo in 1999, where he received his Honours Bachelors of Science and Doctor of Optometry degrees. During his training, he worked at several practices, including the Eye Institute of Utah, which specialized in ocular disease and treatment.
Dr. Tzeng is a member of the Canadian and Ontario Associations of Optometry. He has many interests in optometry, including contact lens therapies, ocular disease, and therapeutic eye care, and laser vision consultation and co-management.
In his leisure time, he enjoys playing badminton and golf, biking, and following his favourite hockey team, the Toronto Maple Leafs.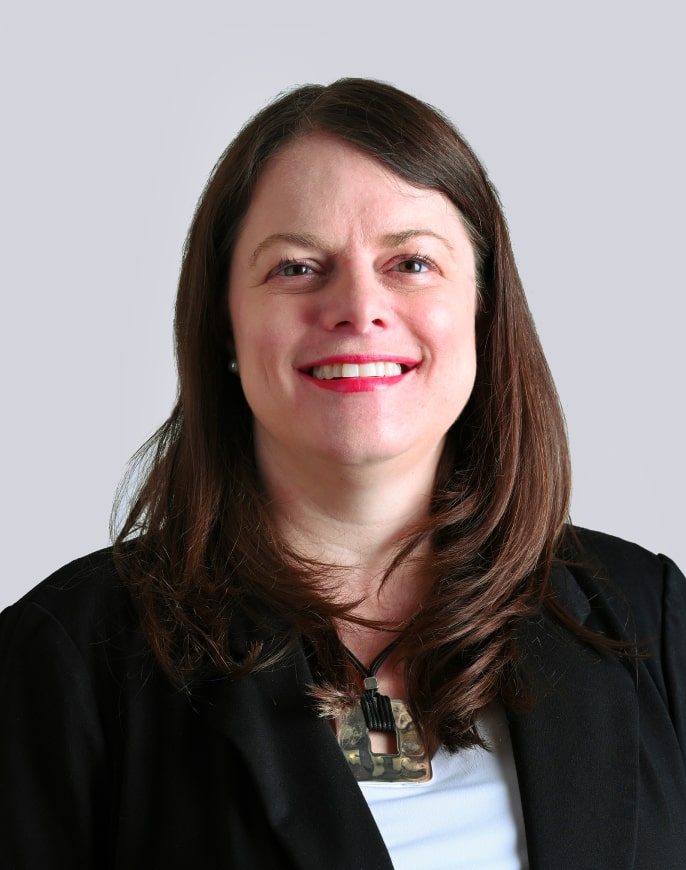 Dr. Nathalie Renaud was born and raised in Sudbury. She finished her Bachelor of Science with a concentration in biochemistry at the University of Ottawa in 1996 and graduated from Université de Montréal in optometry in 2000.
She has been an associate optometrist with Dr. Bruce Coward & Associates since 2000 and speaks French and English. She has a special interest in contact lenses, including multifocal and specialty lenses. She likes to add fun elements to children's eye exams and is interested in preventive eye and health care. She has done volunteer work in Ecuador and Jamaica.
Dr. Renaud currently lives in Brighton with her husband and daughter. She enjoys skiing with her family in the winter and paddleboarding in the summer.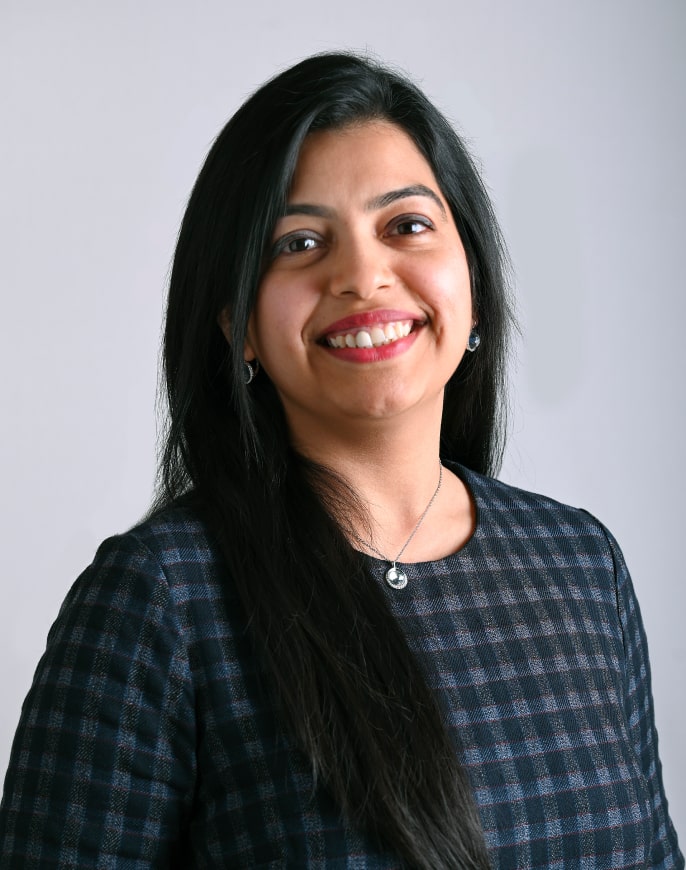 Dr. Sanyukta Awale graduated from the University of Mumbai, Lotus College of Optometry, India, with academic honours. After graduation, she continued with an eye extensive fellowship in Clinical Optometry at L.V. Prasad Eye Institute.
During her fellowship, she gained valuable experience while working on emergency and pre- and post-operative cataract/LASIK/PRK patients, handling challenging cases in corneal diseases, diabetic retinopathy, glaucoma, binocular vision, low vision aids, and specialty contact lenses. Dr. Awale has also provided eye care to the poor in rural India through non-profit organizations.
To excel in her career as an optometrist, she obtained advanced certification to practice optometry from the University of Waterloo in Canada. She has practiced with Dr. Bruce Coward & Associates since 2009. Her specialty interests are pediatric optometry, ocular diseases, and contact lenses. Dr. Awale is certified by the College of Optometrists in Canada and granted the use of Therapeutic Pharmaceutical Agents (TPA requirement). She is a member in good standing of the College of Optometrists, the Ontario Association of Optometrists, and the Canadian Association of Optometrists.
Dr. Awale believes that patient education and disease prevention are vital to enhance and maintain vision. She takes pride in her ability to provide her patients with the best possible care while taking the time to address all their concerns.
Dr. Awale is actively involved in attending conferences and seminars to maintain her expertise with current knowledge. In her leisure time, she enjoys classical dancing, exercising, and travelling with her husband and two lovely daughters.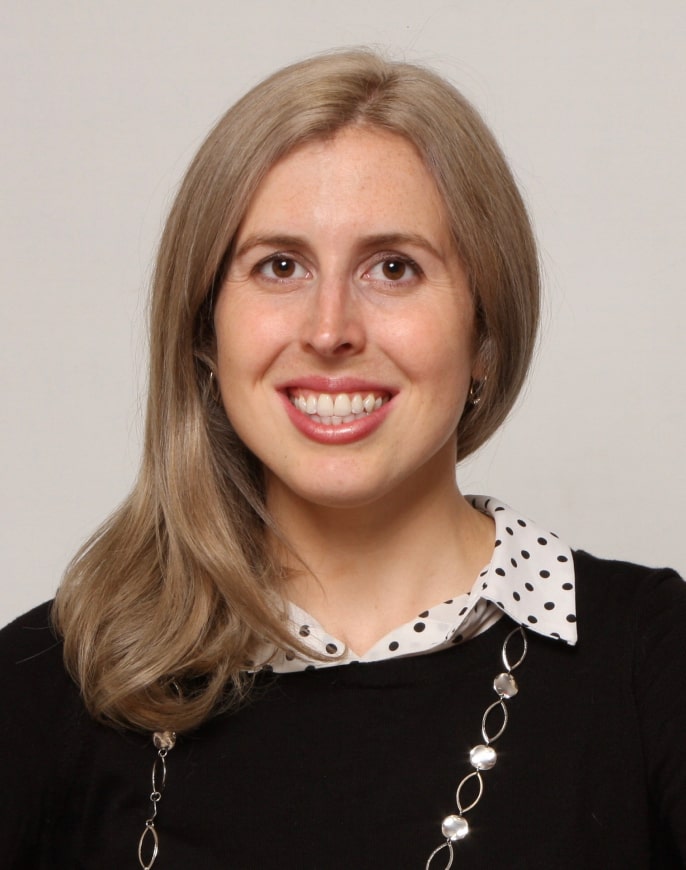 Dr. Maria Coward grew up in the community of Batawa, Ontario. Some of her fondest memories of the area are skiing at the Batawa Ski Hill, exploring the outdoor trails, and going into town for a movie and pizza.
Dr. Maria studied an Honour's Bachelor of Science with a specialization in psychology at the University of Ottawa. She then completed a dual Doctor of Optometry and Master of Science degree at the New England College of Optometry in Boston. Her research investigated the early diagnosis of age-related macular degeneration using colour vision.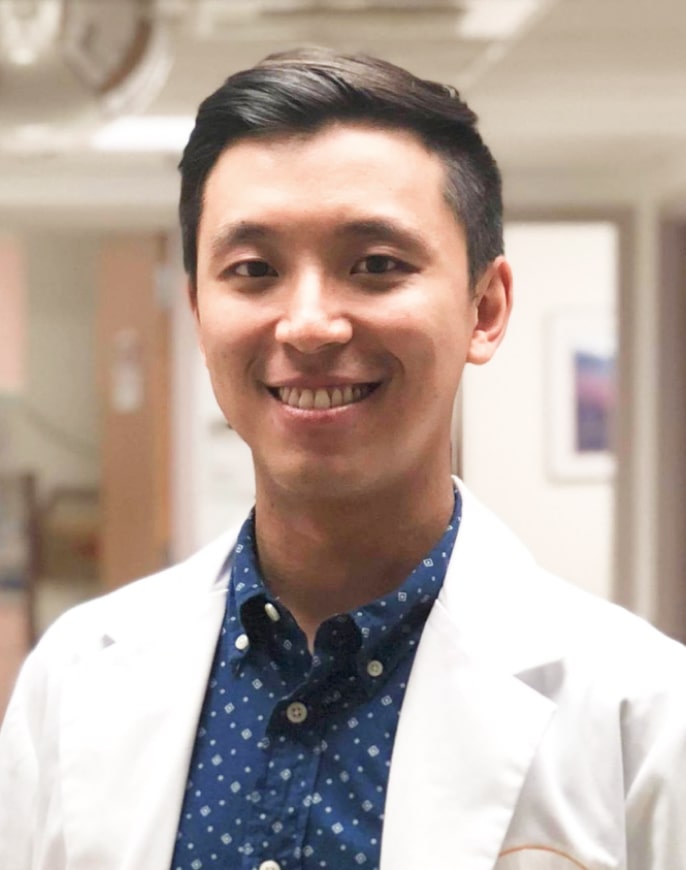 Dr. Ricky Cheung received his Doctor of Optometry degree from the University of Waterloo in 2019 with Dean's Honours. Dr. Cheung completed an intensive clinical externship at the Lebanon Veteran Affairs Medical Centre in Pennsylvania, where he routinely diagnosed and managed ocular diseases such as age-related macular degeneration, cataracts, glaucoma, diabetic retinopathy, and dry eye syndrome. Dr. Cheung also has a special interest in Vision Therapy and is committed to helping manage binocular vision disorders in people of all ages.
In his spare time, Dr. Cheung enjoys yoga, hiking, and spending time with family and friends. He looks forward to meeting you and caring for your ocular health needs.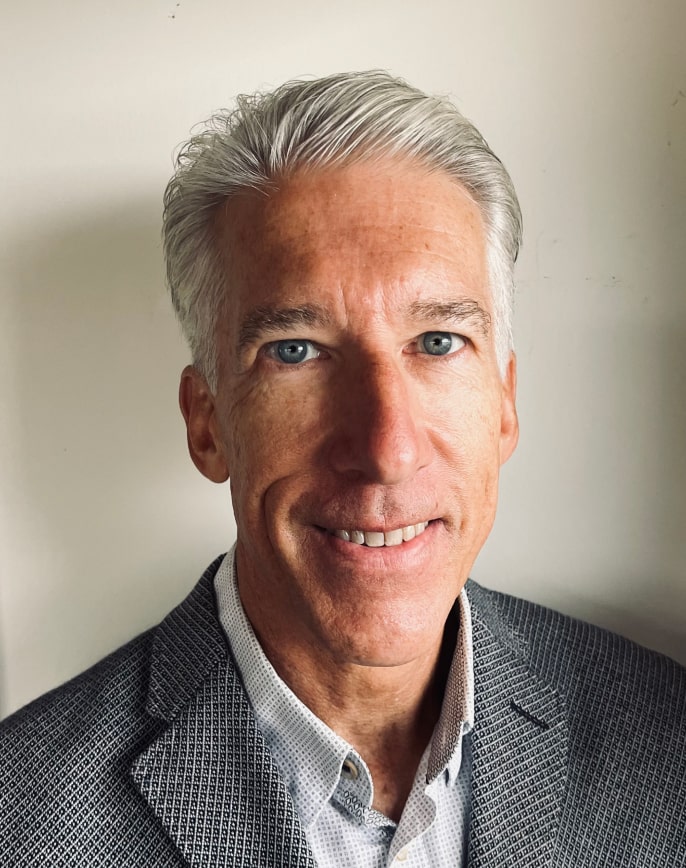 Dr. Ulakovic has recently relocated to the County after a successful career of providing comprehensive eyecare in Thunder Bay. He is a graduate of the University of Waterloo, School of Optometry, and has served as President of the Ontario Association of Optometrists and Vice President of the College of Optometrists of Ontario. He looks forward to joining the optometrists and staff at Dr. Bruce Coward and Associates.
Our Practices in Trenton, Belleville, Brighton, Picton