At Dr. Coward & Associates, we use a variety of specialized equipment to deliver your the best eyecare experience possible. One of the technologies we rely on is a diagnostic test called optical coherence tomography (OCT).
To find out how OCT can help you, please book an appointment today.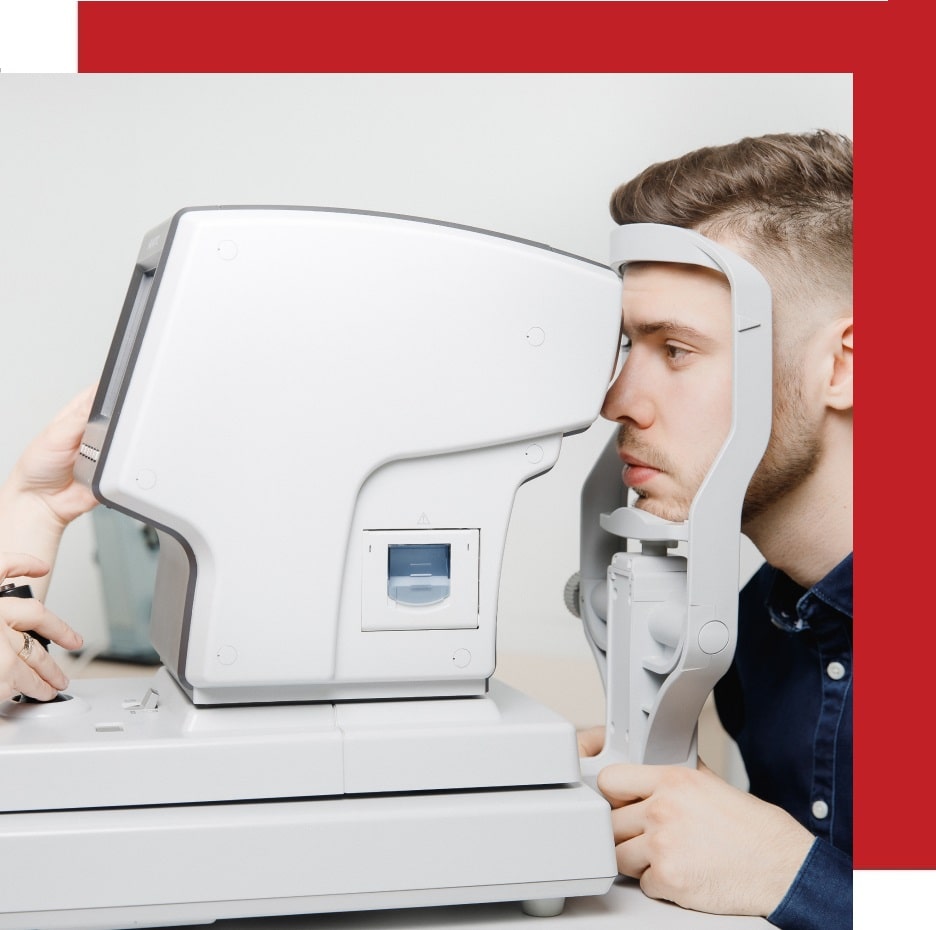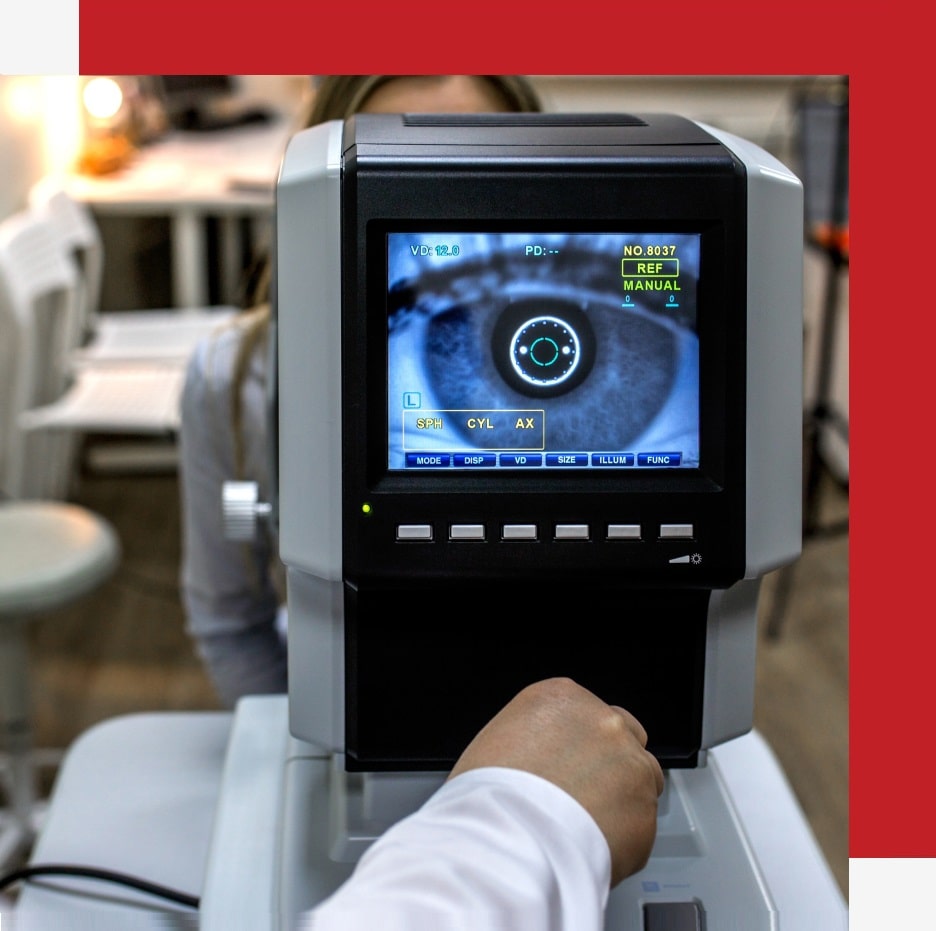 OCT uses laser light to take a picture of the layers of your retina. At Dr. Coward & Associates, we use this to test for a variety of conditions.
The test is non-invasive and provides your eye doctor with cross-sectional images of the many layers of your retina.
OCT is a painless test that takes about 50 seconds. During the test, we'll ask you to sit in front of the OCT machine and keep your head motionless. While you look into a viewfinder, a camera in the OCT machine scans your eyes and takes images.
In some cases, your eye doctor may dilate your eye in order to get a better picture of the retina. If dilation was needed, your eyes may be sensitive to light afterward.
WHAT CONDITIONS CAN OCT DIAGNOSE?
Doctors use OCT to evaluate retinal conditions and optic nerve disorders. OCT is useful in diagnosing several types of eye conditions:
Macular degeneration particularly when sight is threatened by fluid leakage
Macular disorders like a macular hole, pucker or edema
Glaucoma
Diabetic retinopathy and other types or retinopathy
Our Practices in Trenton, Belleville, Brighton, Picton