Contact lenses can be a wonderful choice for many people who would like to reduce the amount of time they have to wear glasses. In some cases, people wear contact lenses all day, and in others, they choose to use contact lenses only for sports or recreational activities.
If you're interested in wearing contact lenses, you can come in for a contact lens eye exam. Our optometrists will fit you with a prescription that works best for you, and we will check your eyes to make sure it is suitable for you to wear contact lenses.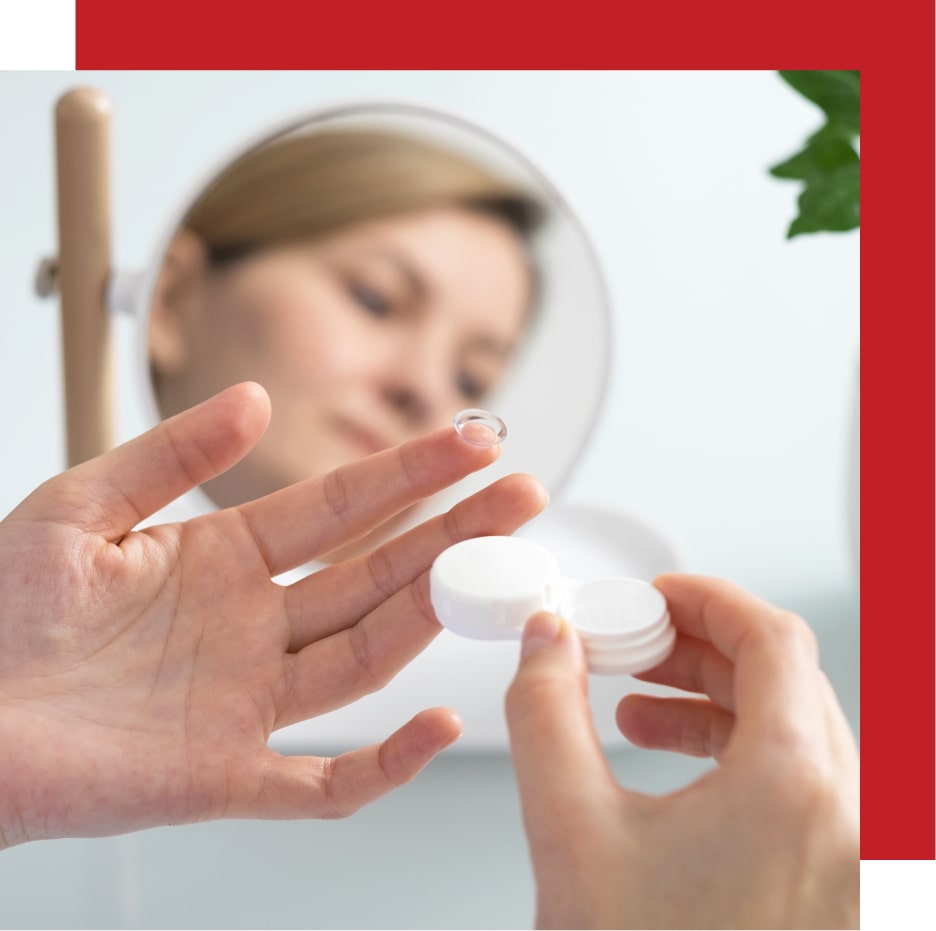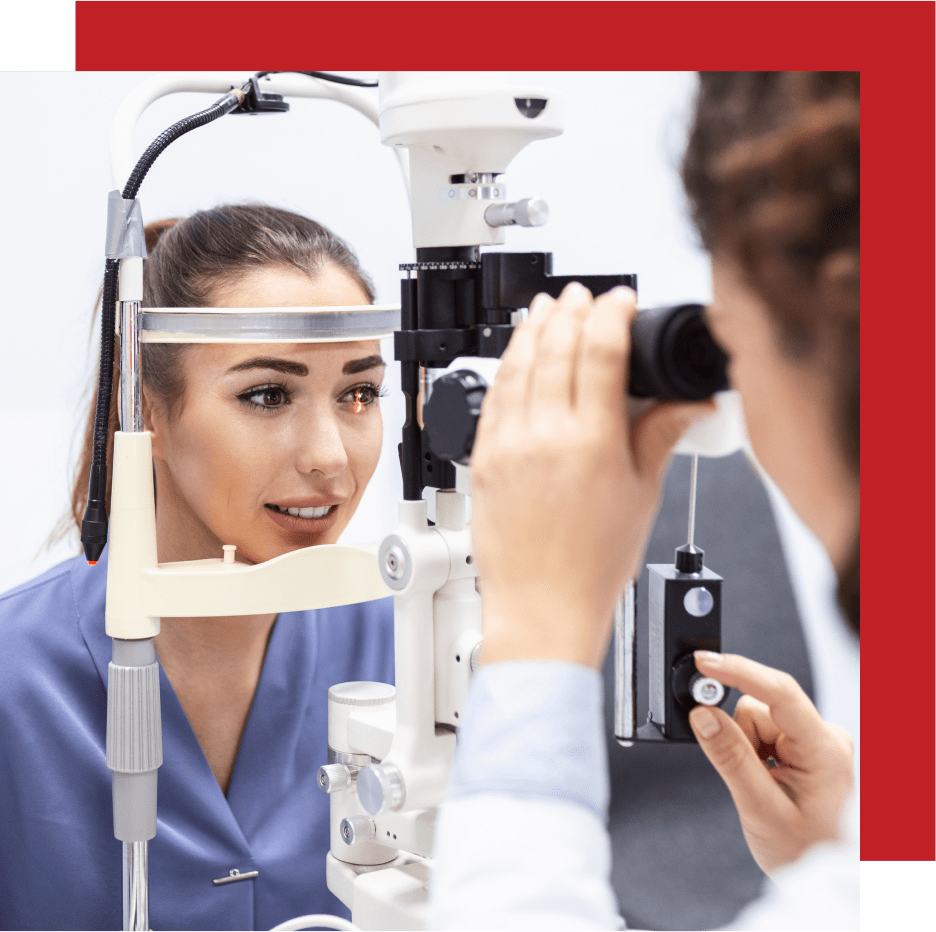 Our thorough contact lens exam will check your visual acuity as well as your suitability for wearing contact lenses. Additionally, our specialty testing will determine if your cornea is thick enough to support contact lens wear.
If you're ready to wear contact lenses, you're ready to contact us!
Our team is ready to help you find the perfect contact lens fit or help you continue on your contact lens journey.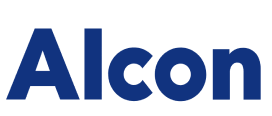 Alcon has one mission: to provide innovative products that enhance quality of life by helping people see better. Alcon is uniquely poised to serve every contact lens wearer by addressing the full life cycle of their needs.

The AIR OPTIX® family of breathable contact lenses lets you focus on your life, not your contact lenses. They provide clear vision and consistent comfort††. Plus, the monthly replacement schedule is easy to remember.
Bausch + Lomb is one of the best-known and most respected healthcare brands globally, offering the widest and finest range of eye health products including contact lenses and lens care products, pharmaceuticals, intraocular lenses, and other eye surgery products.

As a primary resource to optometrists and eye care professionals, Johnson & Johnson aims to make the world a better place by providing health solutions for everyone. Explore well-known, trusted products with a brand responsible for improving daily lives.

Proclear by CooperVision are a line of daily-disposable contact lenses with options available for nearly every corrective lens prescription need, including options for astigmatism. Designed in USA, they feature Phosphorylcholine, a material that attracts water and encourages healthy eye hydration.

Eye Care Professionals Can Begin Fitting the World's First One-Day Soft Contact Lens Shown to Substantially Slow the Progression of Myopia in Children. Millions of children across Canada are poised to benefit from a breakthrough therapy that addresses the fast-growing issue of myopia (nearsightedness), which is projected to negatively affect more than 50 percent of the world's population by 2050. CooperVision MiSight® 1 day contact lenses are now available for fitting by Eye Care Professionals. An American brand, it is the world's first one-day soft contact lens clinically proven to substantially slow the progression of myopia in children.
Our Practices in Trenton, Belleville, Brighton, Picton