Get your glasses ready before Christmas!
The holidays are a time of being with family and enjoying the activities you love. So, whether you're driving home to visit family or reading a Christmas card from friends, it's important to have your glasses in good shape.
Our offices can help update your prescription or make vital glasses repairs, so you can enjoy clear vision in time for the holidays. Our on-site lab ensures that your eyeglasses can be repaired sometimes within the same day, and new glasses can also be made up quickly so you don't have to wait around.
Glasses repair service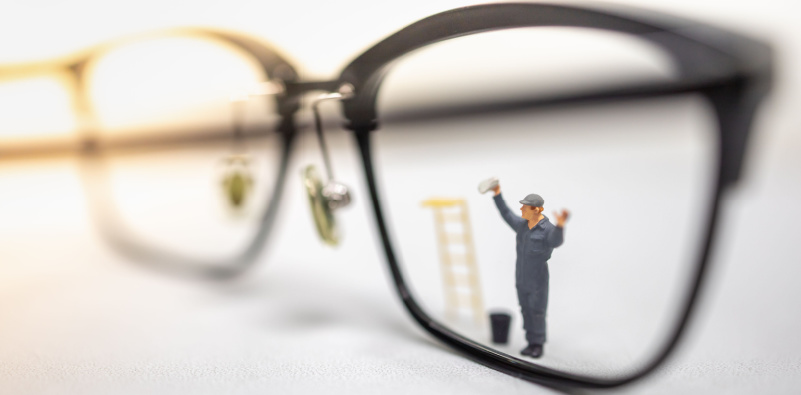 It's important to make repairs to your glasses as soon as you discover an issue. Scratched lenses or loose arms are just two of the most common eyeglasses repair issues that can make wearing glasses uncomfortable.
Scratched lenses & lens replacement
Scratches usually develop over time as glasses are set down, dropped, or damaged. A scratched lens can be replaced with a new one matching your existing or new prescription. We only use the latest lens technology, including customizable digital lenses and advanced lens coatings. We may also recommend getting an updated eye exam to see if there are any changes in your prescription before updating your glasses.
Loose arms or nose pads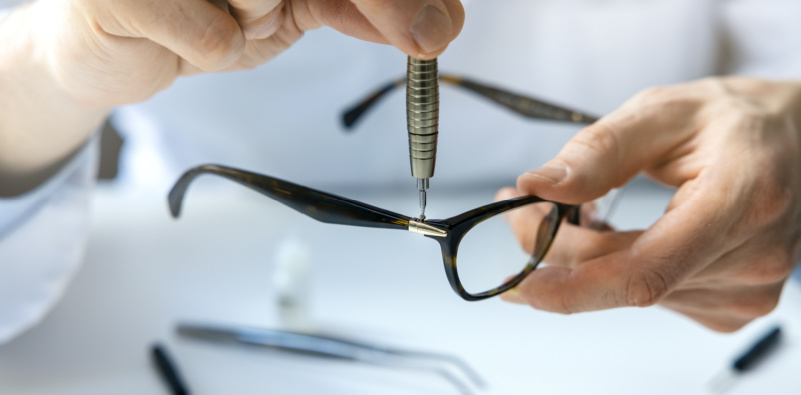 Having loose parts on your glasses can not only make them less comfortable but can also affect your quality of vision. Your glasses are carefully fitted to your eyes, so you can experience the best visual clarity and accuracy. If they are loose, then you will not be looking through the lenses in the right place. Tightening the arms and nose pads with our glasses repair service can make sure you look through the right part of your glasses lenses and enjoy the sharpest vision.
New glasses
Sometimes, a glasses repair may not suffice to make them wearable again, so it becomes necessary to replace your glasses. Your prescription may change, or your frames may become too old or damaged to wear comfortably.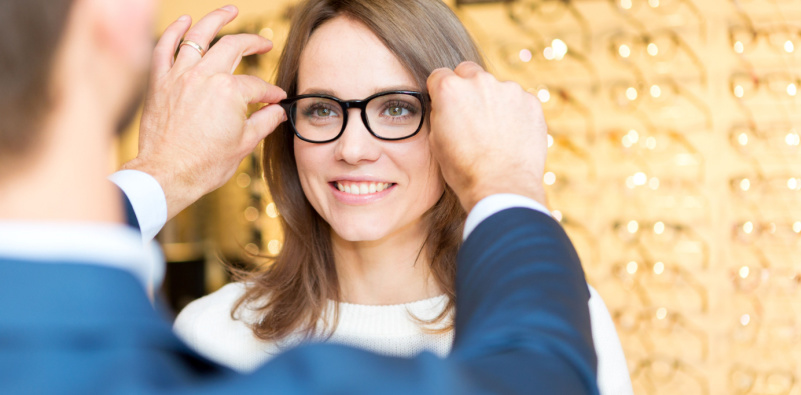 Our expert team can help you find a new pair of stylish frames and the right lens for your vision needs.
Choose from a large selection of modern luxury brands from your favorite designers, including Charmant, Coach, Versace, and Ray-Ban and enjoy a new pair of glasses quickly made up in our in-house lab.
Insurance coverage
The cost towards new glasses is covered under most insurance plans, so you don't have to wait to get them made up. Stop by our offices before the end of December to get your new glasses during this insurance calendar year so you know you've made good use of your insurance benefits.
Visit our optometrists in Ontario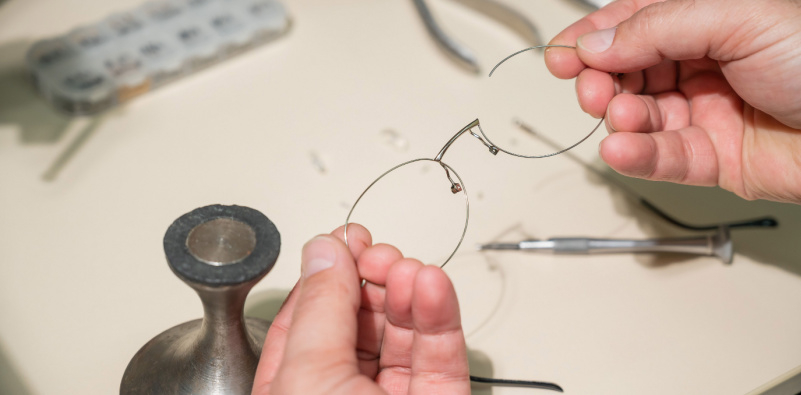 Do you have a pair of glasses in need of repair or replacement? Contact our optometrists in Belleville, Trenton, Brighton or Picton so we can help you with professional pre-Christmas glasses repairs or replacement, so you can enjoy the holidays with clear vision.