What are optometrists and what can I expect in my eye exam?
Having a regular eye exam is one of the best ways to prevent vision loss. Your optometrist is trained to not only check to see if you need glasses, but to identify eye health issues, such as sight-threatening eye diseases like glaucoma or macular degeneration.
Let's look at what you can expect when you have an eye exam in detail.
Using state-of-the-art diagnostic tools, we can see inside your eyes, and if a potential issue is discovered, our optometrists can then recommend an effective treatment program to protect and preserve your vision.
What does an optometrist do?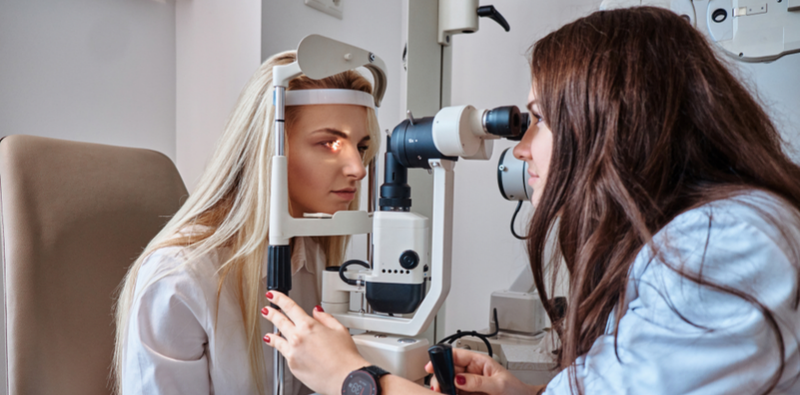 You may be familiar with three types of eyecare providers: optometrists, ophthalmologists, and opticians. Each offers a unique service to patients to help them experience the best vision possible. Opticians provide eyeglasses adjustments, help fit contact lenses and other vision correction devices.
An ophthalmologist is an eyecare physician who can provide treatment for eye diseases through surgery and prescription medication.
An optometrist is your first stop in your eyecare journey. They can diagnose and treat eye conditions as well as provide you with a prescription for eyeglasses and contact lenses. If you have a more severe eye health issue present, they will then refer you to an ophthalmologist.
When should I go to an optometrist?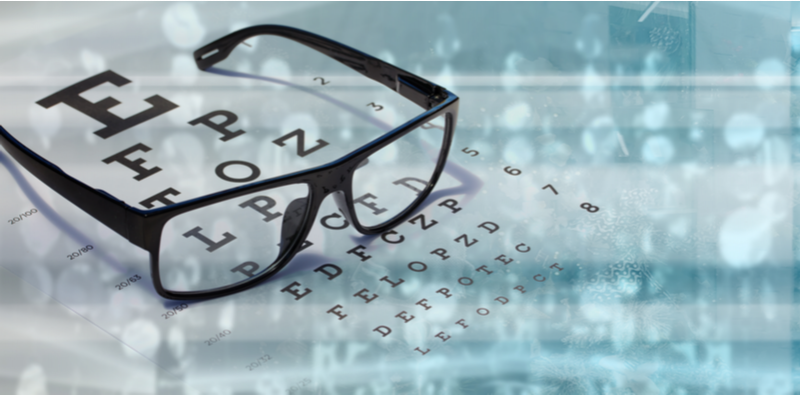 We recommend coming to see one of our optometrists every one to two years depending on your age, vision, eye health. Many optometrists will have a specialty area, such as diagnosing eye health issues like glaucoma, cataracts, or macular degeneration, children's eyecare, contact lenses, and more.
Whichever location of ours that you choose to go to, our staff will be able to book you in with an optometrist to help you with your specific eyecare needs.
You also should see an optometrist straight away if you notice your vision deteriorating, which can include symptoms such as blurry vision, or if you are experiencing pain, redness, or pressure in your eyes.
What happens during an eye exam?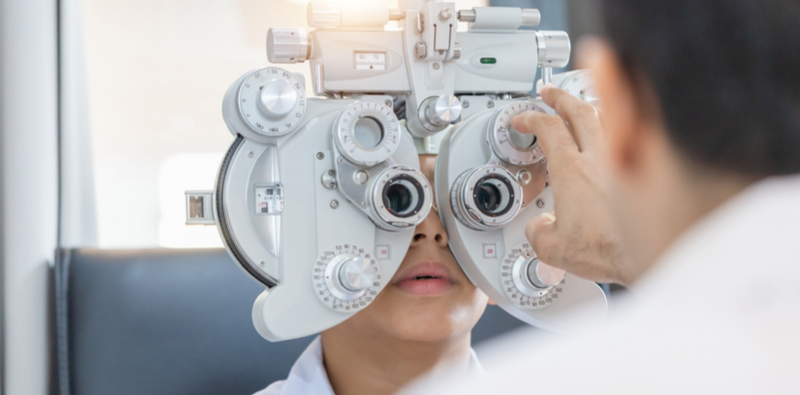 Whether you are visiting your optometrist for the first time or for a routine check-up, you will receive a comprehensive eye exam to determine if there have been any changes to eye health or glasses prescription.
Your optometrist will then start your exam by reviewing your medical and family history to see if there is an increased risk for developing conditions such as glaucoma or cataracts.
Your optometrist will go on to examine how well you can see using an eye chart. This will help them determine if you have any common eye conditions such as near-sightedness, farsightedness, astigmatism, or presbyopia.
The surface of the eye is also be assessed, and the back of the eyes can also be examined using our state-of-the-art Optical Coherence Tomography (OCT) scan. This allows your optometrist to check for any damage to your cornea and your retina, which can also help them to identify eye health issues. Your intraocular pressure will also be checked during your eye exam to check for glaucoma.
Once your optometrist has completed your eye exam, they will review their findings with you and advise you on the next steps to take, whether this involves getting new glasses with your first or updated prescription, a referral to the ophthalmologist for further tests and treatment if a serious eye condition is detected, or a contact lens fitting.
What treatment options can an optometrist provide?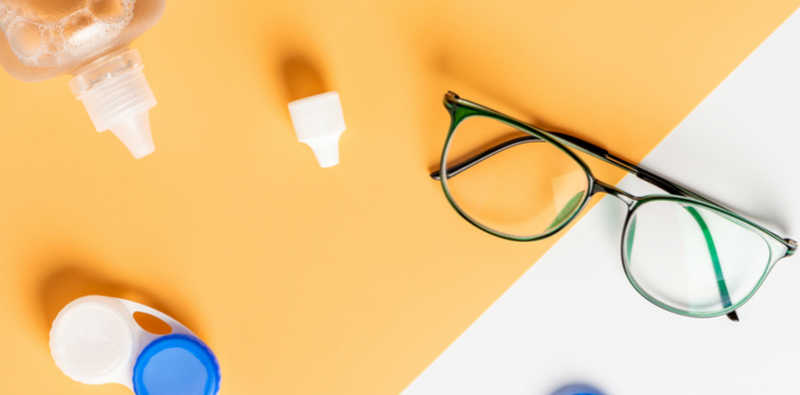 Our optometrists can provide several treatment options for you, including:
Eye drops
Prescription eyeglasses
Prescription or non-prescription sunglasses
Contact lenses
Eye health supplements, such as vitamins
Book your eye exam in Ontario
Why not book your eye exam in with one of our professional and friendly optometrists today? We are proud to have some of the leading Ontario optometrists providing eyecare at our offices in Belleville, Trenton, Brighton and Picton.